About Egan Screeding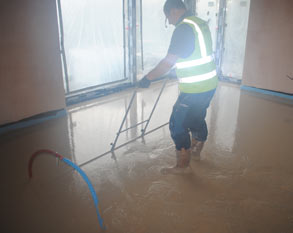 Egan FloorScreeding Ltd. Is a one stop shop for all your floor screeding and floor screeders needs in the west of Ireland (Galway, Mayo, Clare ,Roscommon,Athlone,West Meath,Longford,Dublin and Sligo. With over 25 years experience in flooring system design and installation Egan Floor Screeding can deal with any job large or small. Whether it is 'sand and cement', self levelingscreed or Anhydrite Screeds we can get the job done in a professional and timely manner. We pride ourselves on being able to offer our customers all the available different types of screeds.
What we do
We are a family run business with over 25 years experience. All our Floorscreeders provide quality craftsmanship that can only be achieved through many years of on-site experience. This is complimented by the attention to detail levelness of our floors. We specialise in tailoring floor screed solutions to suit every project, ranging from small residential to large commercial projects. Every Floorscreeder has a safepass and fully insured.